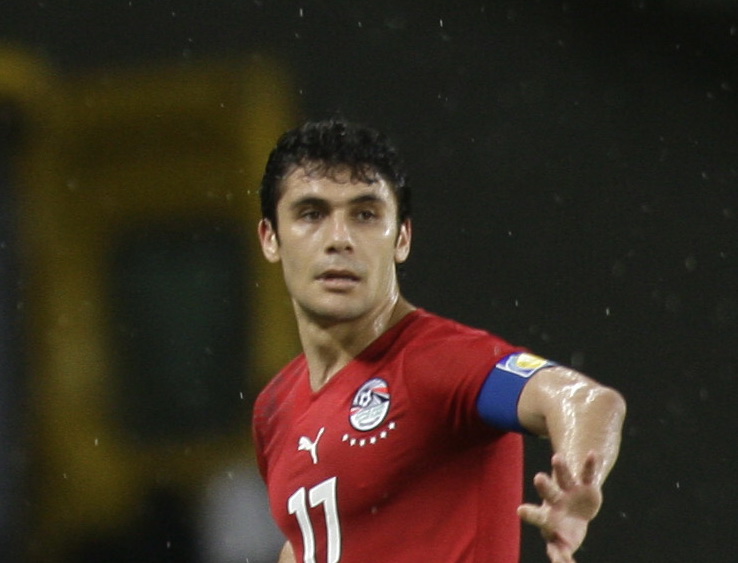 Ahmed Hassan is determined to earn a deserved call-up to the Egypt squad, rather than staking a claim upon the request of fans.
The Zamalek veteran is only one international match away from becoming the world's most capped player, which prompted interim coach Hany Ramzy to include him in his young squad for recent games against Sierra Leone and Niger.
But Hassan, who scored five goals in seven games for his new club, is looking forward to retain his role as the captain of Egypt by proving himself on the pitch.
"My performance and form with Zamalek should keep me with the national team, if it happened," the 36-year-old told
FilGoal.com
.
"It shouldn't be because of people's requests to include me. Thanks to all those who want me to be in the team to achieve a personal goal, but I believe that decision should be technical."
Egypt assistant coach Diaa Al-Sayed indicated recently that new manager Bob Bradley does not intend to rule out veteran players in the process of rebuilding the team.
On the other hand, Hassan insisted on several occasions that he is not planning to end his Egypt career in the near future.
Source : FilGoal.Com